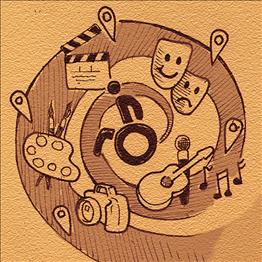 DESIGNERS:
Elif Bayrak, Doğukan Şerifoğlu, Eda Öztürk, Elçin Mutlu, Sena Nur Uysak, Yıldız Gültekin
WHAT IS "THROW IT AT ME"?
"Throw it at me" is a social responsibility project that has addressed and developed the plastic blue lid project initiated by the Spinal Cord Paralysis Association of Turkey today.
While protecting our nature and motivating for recycling, the "Throw to Me" project also provides wheelchair donations for our disabled individuals.
Blue lid donations will be collected at the collection areas located in the center of the city.
Users can follow up your donations transparently from the "Throw It At Me" mobile app, and then use the promotions they have earned from contracted institutions, according to the amount of donations they have made through the "Throw It At Me" app.