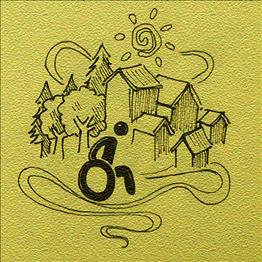 DESIGNED BY:
Dilara Çetinkaya, Melek Karlankuş, Sena Dursunoğlu, Seray Toylan, Tuğçe Akgün (SCPAT)

PROJECT ABSTRACT:
Games are fun activities that play an important role in the development of intelligence and skills in children, and allow them to have a good time. Playgrounds are important meeting places where children can meet. All children have the right to play games, so the playgrounds should be designed equally accessible to all children. Children with or without disabilities should be able to play together for their development. Hence, universal design principles are essential tools for designing playgrounds accessible for all children. This study aims to design an inclusive playground in Sanatkârlar Parkı (Artisans' Park) of Istanbul with the title 'Playing Together Without Barriers', and we have worked together with our NGO design partner during the process.
The study is based on using the principles of universal design to design playgrounds and toys for children. For this purpose, firstly the land structure was analysed, observations were made, standards in written sources on the subject were examined, and discussions were made with the NGO design partner. Designing spaces that will not cause any restrictions to allow children to play together is the most crucial step in preventing discrimination. The main goal is designing open spaces with the high game, movement, and communication values in the playgrounds, which is intended for everyone.

DESIGN CRITERIA:
Children's requirements for entertaining, rest and basic education vary according to their developmental stages. That is why attention is paid to the age factor in the planning of children's playgrounds. In addition to this, playgrounds for children should be equipped with natural materials and designed in proper sizes to allow children from different age groups to play together in free or/and ruled games.

According to the laws and regulations, a children's playground should be approximately 2.1 m2 per person. Besides, the proximity of playgrounds to residential areas, housing and schools, areas of influence, accessibility, climatic conditions in which it is located, traffic safety and its relation with the surrounding green areas play an important role. When planning playgrounds, it is preferable to be usable all year round. Therefore, the effects of the summer sun and winter winds should be taken into account. The field of study is analysed in the context of these criteria and the playground is positioned in the terrain according to the results of this analysis.

Istanbul Sanatkârlar Parkı (Artisans' Park), the project area, has a location overlooking the sea and open to the winds. It has a sloping topography on Meclis-i Mebusan Street. The project area designated within the park is located next to the recently built social facility, near the Tophane-i Amire Museum, where there is a need for a playground for children. It has an important location which is close to Fındıklı campus of Mimar Sinan Fine Arts University.

During the first phase of the design, children's playground and equipment were examined according to the planning and universal design criteria, and the conceptual framework was established. In the second stage, the spatial analysis was performed by examining the area's relation to the environment. According to these analyses, a design concept is established for an inclusive playground for children in unity with nature and in the size of a neighbourhood park. Finally, the plan and perspective views of the area had been prepared with computer-aided design tools. Support was received from the NGO design partner during the design study.

"PLAYING TOGETHER WITHOUT BARRIERS":
The "Playing Together Without Barriers" project aims to design open places with a high playing, movement, and communication value. An integrative element of this goal is to have a non-discriminatory design. It is possible to say that design work involving people with disabilities will also provide beneficial and positive contributions to everyone. Therefore, the design of non-discriminatory playgrounds was arranged following universal design principles, allowing children to play together with other family members of children with disabilities, their friends, and other companions. 'Play tunnels' were designed as part of the project to develop children's senses of seeing, hearing, touching, and smelling. It is decided that colourful flowery plants for seeing, vocal toys and tablets for hearing, plants with aromatic scents like lavender and jasmine for smelling and tree textures and animal reliefs for touching will be used. In addition to these, a sandpit has been designed, and a positive contribution has been made to enable all children to discharge their energy. Plant designs that reflect the transition of seasons in the field and informative boards and stimuli like water sound, wind-bell, etc. for orientation at focal points have been used. With this study, it is aimed to design an inclusive children's playground that supports children's brain development and creativity.