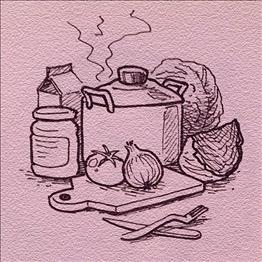 DESIGNER: Mustafa Kemal Karakaya / Selçuk Üniversitesi Endüstri Ürünleri Tasarımı Bölümü

SUBJECT: Functional cutting board for kitchens.

PURPOSE: The purpose of this product is to increase the accessibility capacity of kitchens in design. Since standard cutting boards are not functional, they do not provide adequate solutions to the daily life needs of individuals, especially the disabled, the elderly and those who have difficulties in cutting and grating.

SCOPE: Designed for the elderly, the disabled, or those with limited time, this product facilitates dexterous, time-consuming and risky tasks such as cutting and scaling. This product not only saves time and effort but also reduces the risk of injury. The blade mounted on the mechanism has the ability to move in the horizontal axis thanks to the rail system. This feature allows cutting to be performed by sliding the blade to the right and left. The food to be cut is fixed by means of removable stud nails. Removable stud nails provide ease of cleaning. In addition, a grater can be attached to this area. In this way, the difficulty of holding the grater is eliminated. The foodstuffs subjected to the slicing or grating process are transferred to the tray through the partition mechanism that can be opened on both sides. Food items that tend to slip are cut by attaching them to stud nails. This method prevents the food item from getting out of hand.